Ask
Yale School of Architecture
Critics: Pier Vittorio Aureli + Emily Abruzzo

---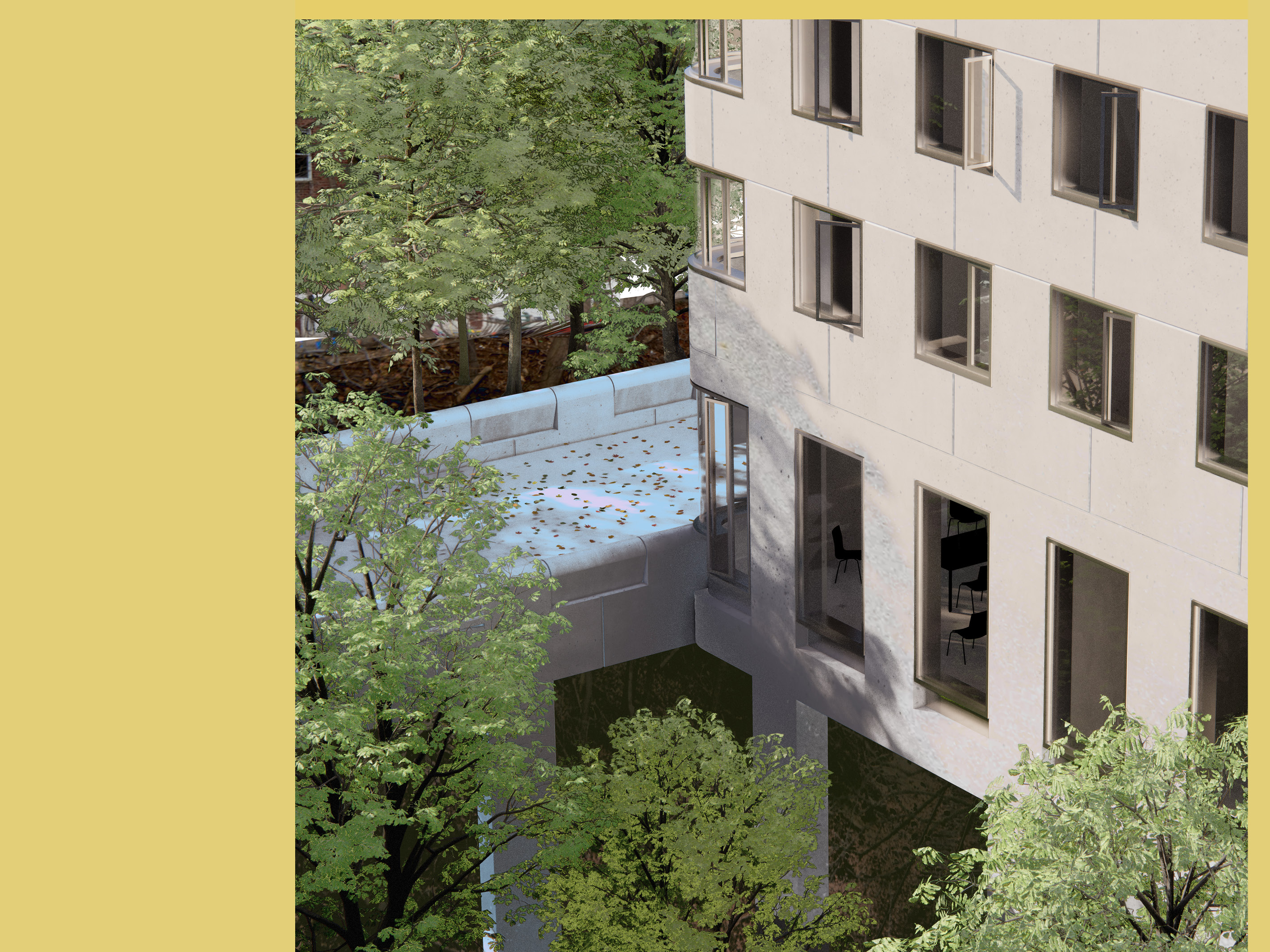 In 2008, NYC DCP identified decking over rail yards and corridors as among the few remaining opportunities for urban development at a large scale. Forty-eight acres of new ground above the defunct Bay Ridge Rail corridor in South Brooklyn provide a site to refigure the relationship between New York City, third sector develpers, and tenants. To develop this corridor, the city will maintain ownership of the deck but leases its air rights. Rather than losing long-term revenue by giving tax relief through 421a, the city provides short-term construction subsidies to third sector development organizations.

Built at the scale of large public housing projects but at the coverage of a garden apartment, the plan includes 12,000 bedrooms across over 4,000 units at a land coverage of 32%. Development of urban villas along the corridor allow for housing to be built at a large scale while maintaining access to green space and without creating a segregated housing estate. Undecked areas and their regular maintenance allow the rail corridor's sunken landscape to thrive, putting "ground floor" apartments and the pedestrian boulevard in the canopy of the urban forest growing below.

To realize this plan, we propose a sustained and incremental urban villa construction program administered by NYC's Department of Housing Preservation and Development. Located within their Office of Development, a Division of Third Sector Development would provide standard urban villa plans, air rights lease agreements, construction subsidies, and assistance with longterm maintenance and financial planning. Direct municipal support of third sector development is well precedented and was widespread in the city 50 years ago (e.g. People's Development Coalition, The Renigades) but these programs fell short of their ambitions. Our proposal learns from the shortcomings by scaling their piecemeal approach into a major operation and by avoiding private ownership of land to ensure that all units are permanently affordable rentals, never saleable units or shares.

Giving primacy to third sector housing acknowledges that housing is not an end in itself, but a means for a dignified community life and for the constitution of political power. By lowering their rent burden and providing facilities for the socialization of domestic work, this development allows residents to work less and participate more. The open courtyards are convivial spaces for neighborly encounters, and general assemblies are held regularly in the ground floor commons. The design of the urban villa aims to support tenants within and beyond their communities, improving their immediate conditions and allowing them to organize a viable threat to private investment's stranglehold on the housing market.

---
---