A delirious entry for NOVA designs' "future living" competition. This project received an honorable mention.
---
Liquid Times


We live in an era of growing uncertainty. Escalating interconnectivity and interdependence globalize all upheavals major and minor, economic and geopolitical. AXX adopts Zygmunt Bauman's premise of "liquid modernity," characterised by a self-perpetuating ambiguity permeating contemporary life – affecting power structures to cultural systems to interpersonal relationships.


Liquid Cities


Cities are increasingly subject to exterior forces, "becom[ing] dumping grounds for globally begotten problems" (Bauman, 2003, p.101). They must confront climate change, real estate bubbles, and rapid policy changes. It is crucial that a variety of professions and classes can thrive to sustain the fruitful commingling of industrial, service, and high-tech sectors.


Liquid People


The liquid person is nomadic, experimenting outside traditional forms of social cohesion and communicating ever more internationally. Liquid citizens are often in transition as jobs, economies, and families flood over shifting borders. Estranged from multigenerational living options, individuals must be self-sufficient in affordable housing.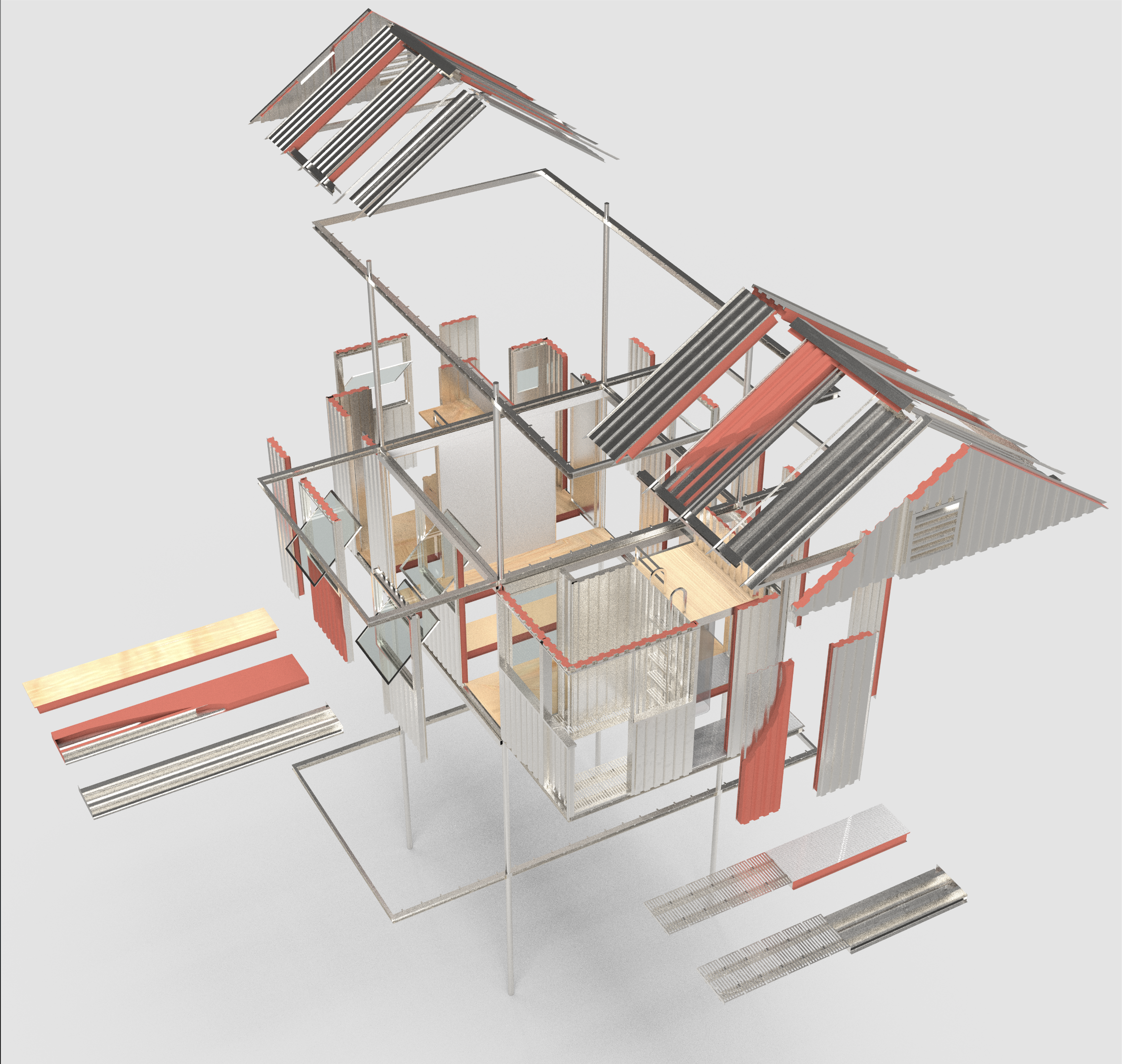 Liquid Needs


We believe that as liquid modernity progresses, HOME must uniquely nurture the BODY and MIND. With most services gaining accessibility in urbanity, private spheres should focus on bodies post-exertion. Home and proximate community must provide a new form of shelter, empowering liquid individuals to navigate 'global whirlwinds' while operating as independent entities.




Society Architect, 2018
Xinyi Xie + Robert Brown